Which type of headboard are you looking for? There are 3 varieties: 

Find your dream headboard >>>
---
White & Ivory Tufted Headboards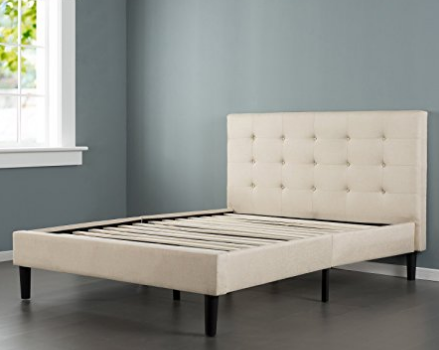 White Upholstered Headboard with Platform >>>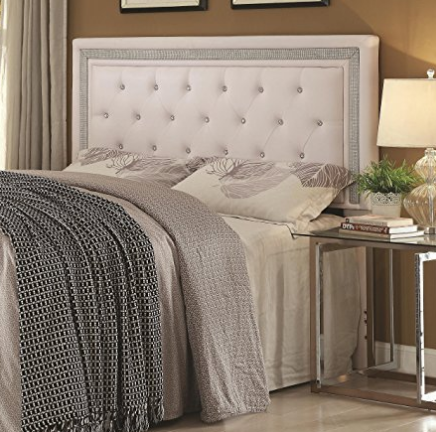 Silky White Tufted California King Headboard >>>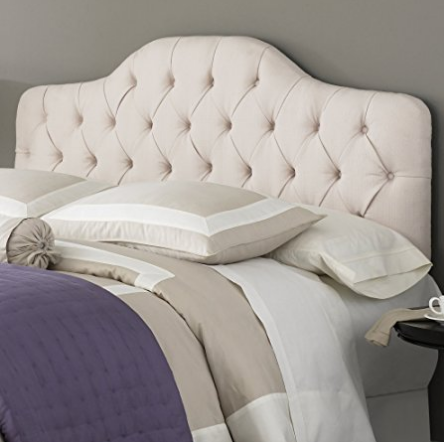 Curved Ivory Tufted Headboard >>>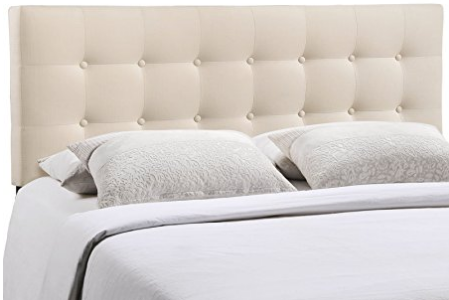 Classic Linen Ivory Headboard >>>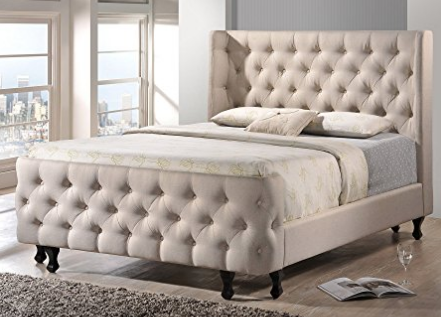 Tufted Headboard and Footboard >>>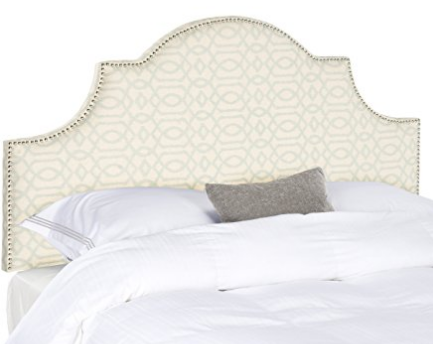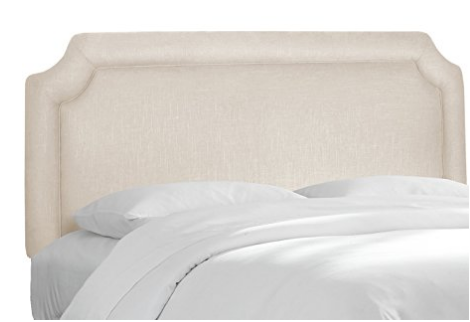 White Upholstered Headboard Without Tufting >>>
Gray Upholstered Headboards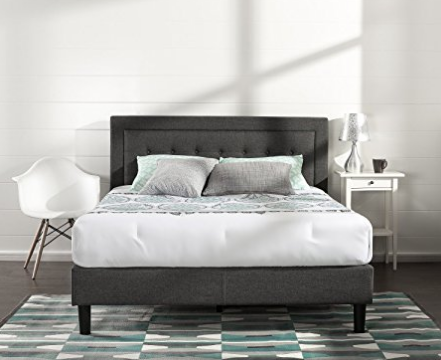 Dark Grey Platform Bed with Wooden Slats >>>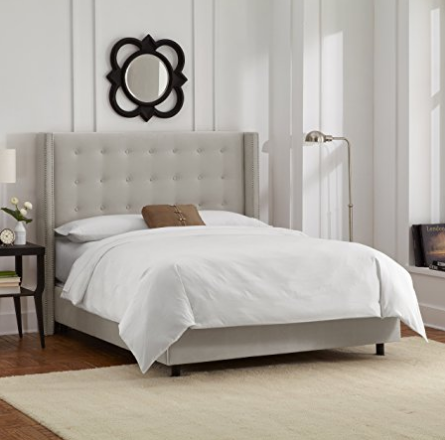 Light Gray Velvet Winged Headboard >>>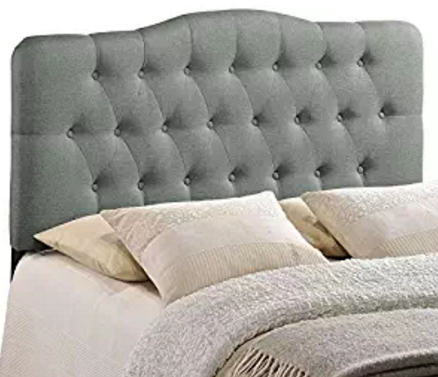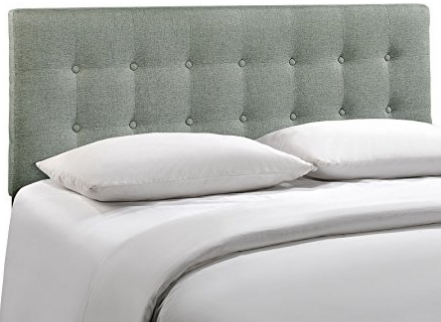 Gray Modway Linen Headboard >>>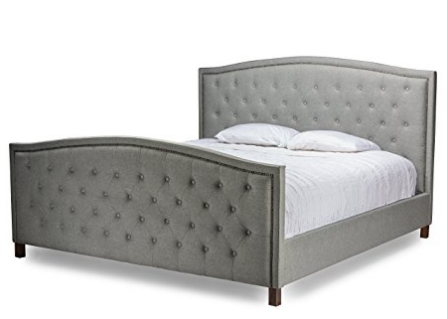 Gray Diamond Tufted Headboard and Footboard >>>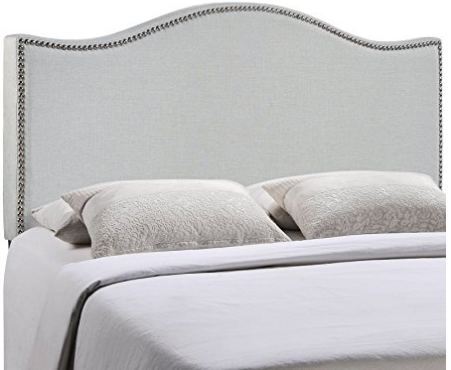 Light Gray Studded Headboard >>>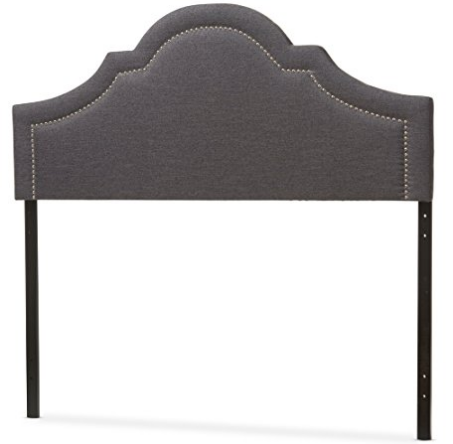 Dark Gray Arched Studded Headboard >>>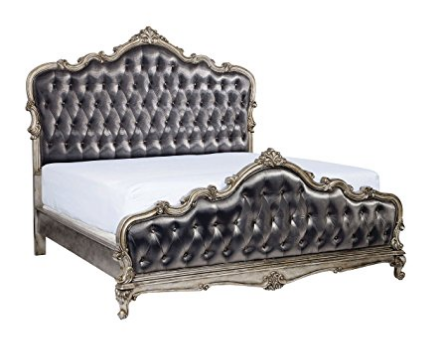 Silk-Like Silver and Gray Antique Style Headboard >>>
Blue Upholstered Headboards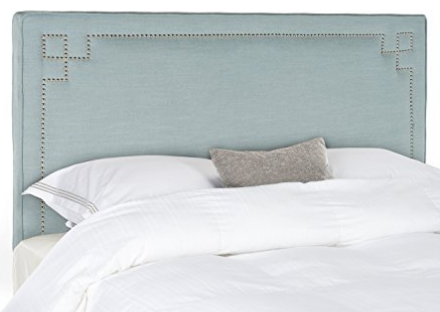 Square Studded Blue Headboard >>>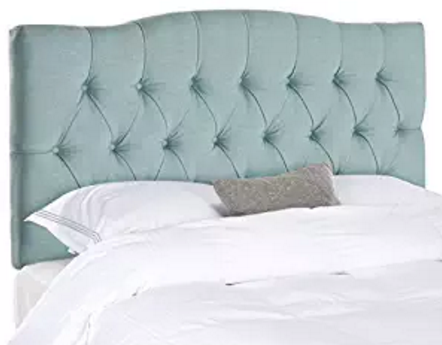 Arched and Studded Blue Headboard >>>
Black Upholstered Headboards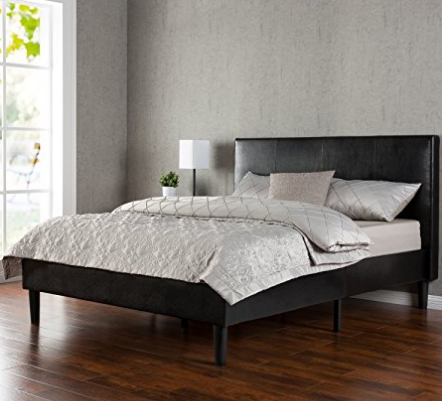 Modern Black Vegan Leather Headboard >>>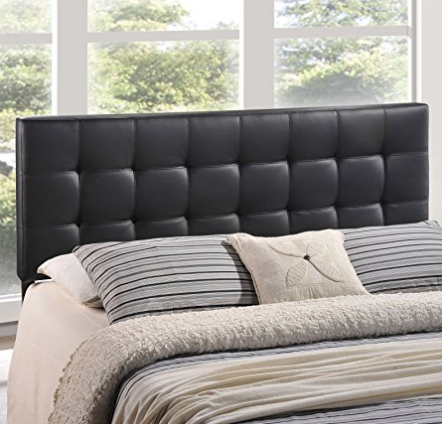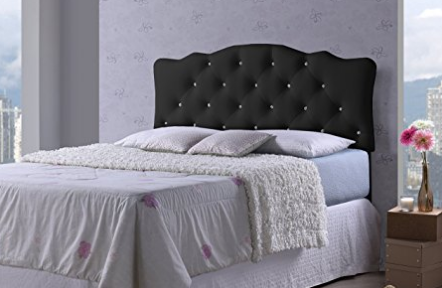 Contemporary Scalloped Headboard >>>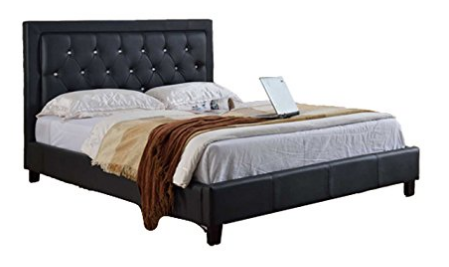 Black Platform Diamond Tufted Headboard >>>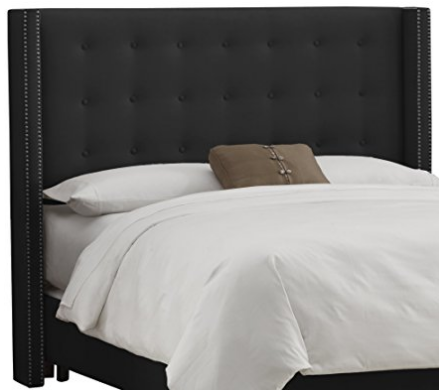 Velvet Black Winged Studded Headboard >>>
---
What to Consider Before Buying
What is a tufted headboard?
A tufted headboard, also called an upholstered headboard, is a headboard made from a solid piece of wood, covered with padding, and upholstered with various fabrics from polyester to linen to silk.  The wooden back provides support for the headboard while the padded upholstery provides a nice cushy feeling to make the headboard comfortable. Often times buttons are pressed into the headboard and secured to the wooden frame to provide a beautiful texture to the headboard.
---
Popular Upholstered Headboard Styles
Curved Headboard
Many upholstered headboards have a slight curve, providing the bedroom with a touch of glamour.
High Arch / Scalloped Headboard
Headboards with high arches, have deep dramatic curves, creating an ultra luxurious design that instantly upgrades any bedroom design.
Rectangular / Straight Headboard
Upholstered headboards with a straight top are often referred to as square or rectangular headboards. For those looking for a modern style headboard, this shape is a great selection!
---
Fabric Headboards
The fabric used in the upholstery will greatly affect the overall price of the headboard. Below are some common fabric choices:
Silk
Cotton Blends
Velvet
Leather
Pleather
Synthetic Materials
Beware of purchasing a headboard made of 100% synthetic materials such as rayon, nylon or polyester because these can cause you to "sleep hot". Synthetic materials don't breathe well and retain heat, which will not be enjoyable during warm weather.
---
Types of Upholstered Headboards

1) HEADBOARD ONLY
This is the best option for those looking for a cheaper headboard or if you already have a bed frame that you like. The headboard comes attached to 2 legs, which need to be tightly screwed into the back of your bed frame. The set up is quick, easy, and can dramatically change the look of your room.
2) HEADBOARD + FRAME
Many upholstered headboards include a bed frame. This style is really great, because the platform provides upholstery all around the bed, which more dramatically changes the look of your room. These bed frames usually come with wooden slates to support the mattress.
3) HEADBOARD + FOOTBOARD
The most expensive option of them all are the upholstered headboard and footboard combination.  These are really striking and will completely transform the way your bedroom looks.
Types of Tufting