If you're trying to avoid dairy or cut back on the calories, making smoothies without yogurt is a healthy alternative that can still be delicious.
The key is to add other flavorful elements to create a smoothie to your liking whether that's sweet, creamy, or savory!
---
Bestselling Smoothie Accessories >>>
---
How to Make a Smoothie Without Yogurt
Choose your fruit first. Tip: using a mix of frozen and fresh fruit will give you great flavor and an extra-cold smoothie without watering it down!
Add flavorful ingredients to substitute for the yogurt. This can be almond milk, coconut water, coconut milk, orange juice, agave syrup, honey, cinnamon, basil, mint, cocoa powder, peanut butter and more. The options are endless!
Tips for Making an Extra Creamy Smoothie
It's easy to have a super creamy smoothie even without yogurt! Using bananas as a base for the smoothie is helpful as well as richer ingredients such as peanut butter, full fat coconut milk and even avocado. A favorite recipe for a rich Mango Colada shake is coconut milk, mango, and banana.
---
RELATED:
Make Fruit Preserves in Copper Jam Pans >>
---
Smoothie Recipes by Fruit Type
Follow our fruit smoothie guide for recipes without yogurt:
---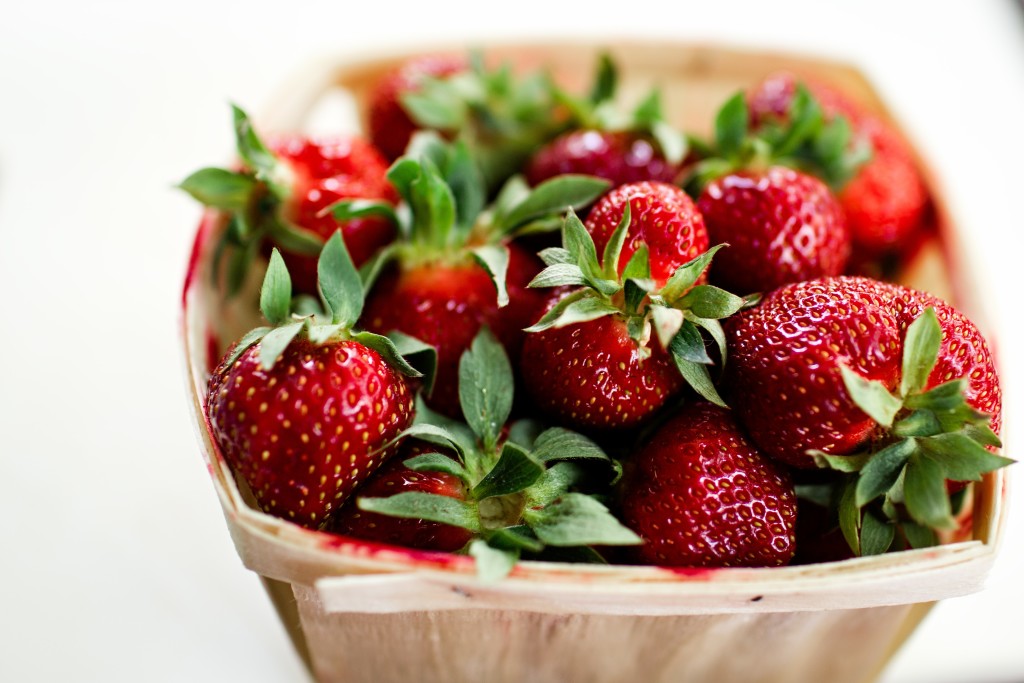 Strawberry Smoothies without Yogurt
Chocolate Strawberry Banana Shake
Strawberries are light and sweet base for a smoothie. Add 1 cup of frozen strawberries to the blender, along with half a banana, and 1/2 tablespoon of cocoa powder for a creamy and chocolatey strawberry banana smoothie that is low in calories.
1 Cup Strawberries
1/2 Banana
1/2 TB Cocoa Powder
---
RELATED:
Bestselling American Made Blenders >>
---

Tropical Strawberry & Pineapple Smoothie
For a tropical flavored smoothie, take 1 cup of frozen strawberries and mix together with 1/2 a cup of pineapple and a splash of water or almond milk. For an extra kick, sprinkle in some fresh mint leaves for a refreshing drink.
1 Cup Strawberries
1/2 Cup Chopped Pineapple
Splash of Almond Milk
3-4 Mint Leaves
Banana Smoothie Recipes without Yogurt

Banana & Peanut Butter Smoothie
Bananas are a wonderful base for smoothies without yogurt because they are rich, creamy and very sweet naturally. Add 1 frozen banana, along with 1 tablespoon of peanut butter to the blender. If you're having a chocolate craving, add 1/2 TB of cocoa powder for a low calorie, high fiber addition to your shake. Before blending, add a splash of almond milk or water. This smoothie tastes decadent while still being low in calories.
1 Frozen Banana
1 TB Peanut Butter
1/2 TB Cocoa Powder
Splash of Almond Milk or Water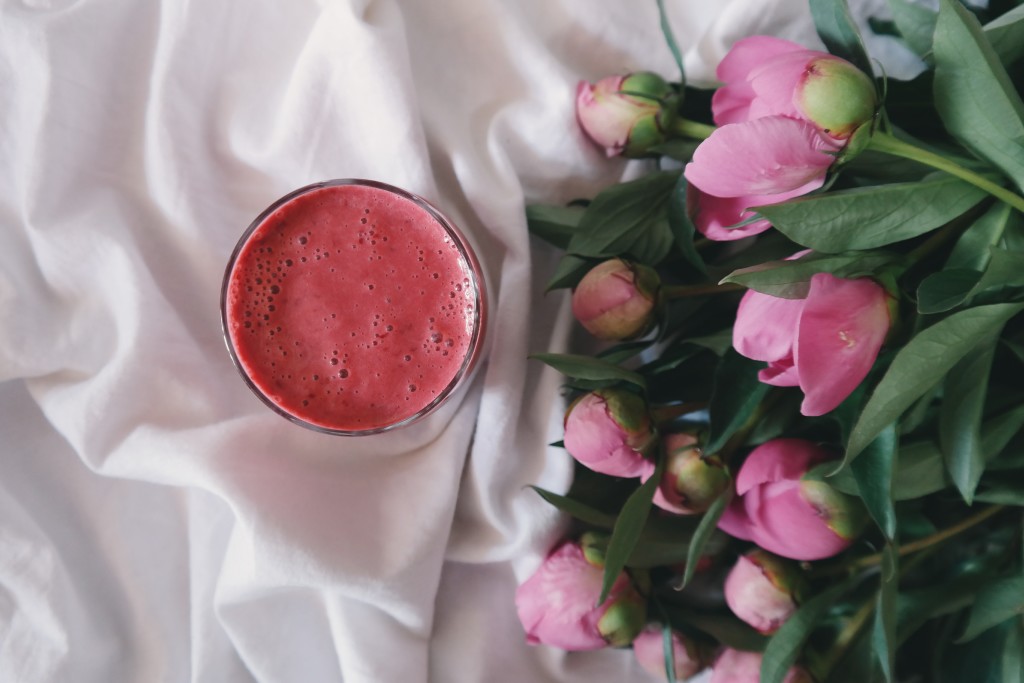 Berry Cherry Banana Smoothie
Black cherries and banana is one of the best smoothie combinations for those with a major sweet tooth. Both fruits are very sweet in nature and the combination of the two is flavorful and refreshing. Take 1 frozen banana, and 4-5 frozen cherries and place in the blender. Add a splash of coconut water for  some added electrolytes and blend until smooth.
1 Frozen Banana
3-4 Black Cherries
Splash of Coconut Water
Banana Waffle Smoothie
This smoothie will remind you of a freshly baked waffle, but is so much healthier! Slice up one frozen banana and place it in the blender along with 4-5 pecans and 1/2 TB of maple syrup. Add a dash of almond milk or water before blending. This smoothie is especially satisfying in the fall and winter when other tropical fruits are out of season.
1 Frozen Banana
3-4 Pecans
1/2 TB maple syrup
Splash of Almond Milk or Water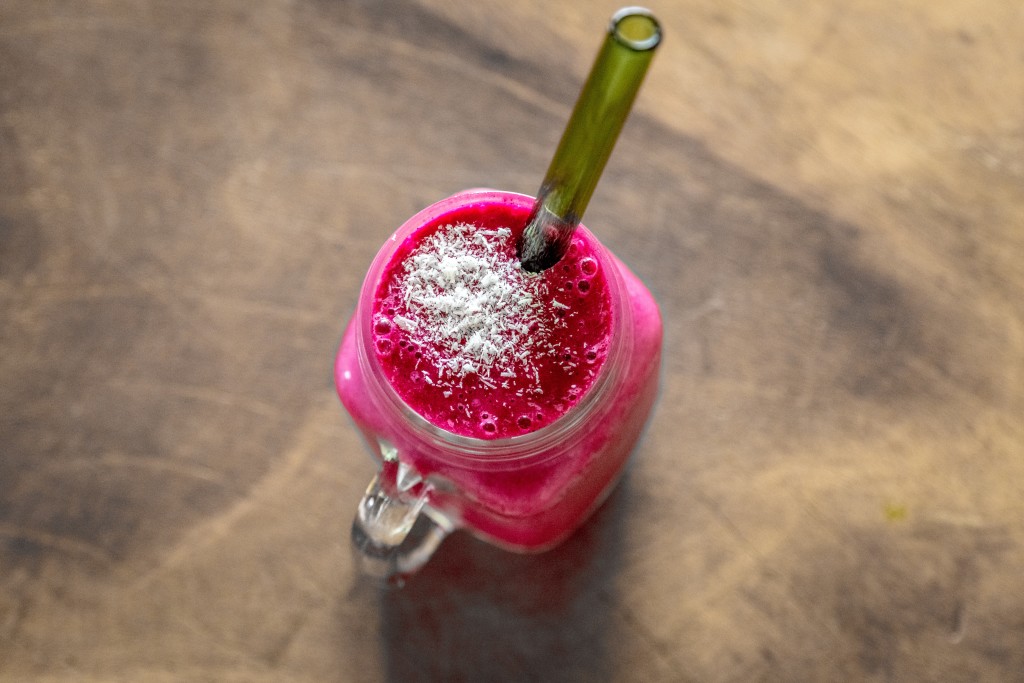 Raspberry & Blueberry Smoothies Without Yogurt
Triple Berry Smoothie
For berry fans, this Triple Berry Smoothie tastes sweet like candy yet it's very healthy. Mix fresh blueberries and raspberries with frozen strawberries for a vitamin filled and hydrating smoothie. Add a splash of coconut water or almond milk for extra flavor.
1 Cup Frozen Strawberries
1/2 Cup Blueberries
1/2 Cup Raspberries
Splash of Almond Milk or Coconut Water
Mango Smoothies without Yogurt

Mango Colada Smoothie
If you're looking for a rich, creamy smoothie that doesn't contain ANY dairy, then whip up this easy to make mango colada! Take a frozen banana, half a fresh mango, and some coconut milk. Blend all the ingredients together and in just a few minutes you'll have a delicious, satisfying treat that is all natural and healthy. You can even garnish the smoothie with fresh coconut flakes for added texture.
1 Frozen Banana
1/2 Mango Chopped
2 TB Full Fat Coconut Milk
Unsweetened Coconut Flakes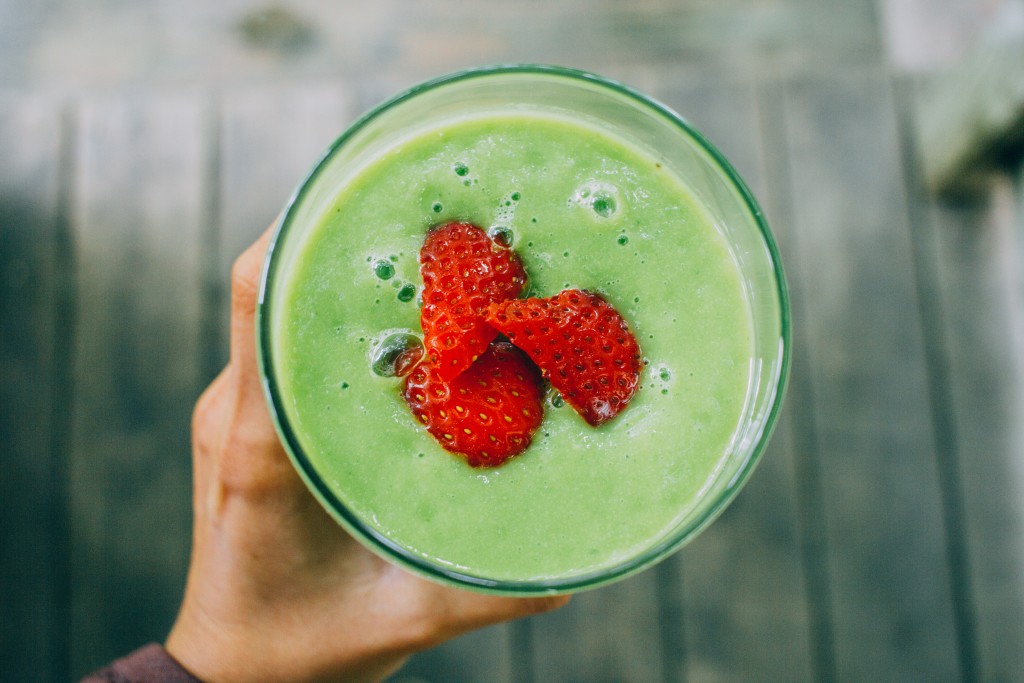 Creamy Green Smoothies
Green Mean Avocado Smoothie
Avocado and banana make a beautifully smooth and creamy base for this smoothie. Add a little sweetness to the mix with some berries and a splash of honey. For extra nutrients, add a handful of spinach to the blender which is high in vitamin K, vitamin A, manganese, folate, magnesium, iron, copper, vitamin B2, vitamin B6, vitamin E, calcium, potassium, and vitamin C.  The list goes on and on. Garnish with strawberries!
1/4 Cup Mashed Avocado
1/2 Frozen Banana
1 Cup Raspberries
1 Handful Spinach
1 TB Honey (optional)